Grow Medium - Sample Aeroponics Setup
Barrina Plant Grow Light
252W(6 x 42W, 1400W Equivalent)
6-Pack
$99.99
Balcony Flower Pots Garden
Rectangular Vegetable Flower Planter
1PC
$10.59
Clear Polyester Sheet
MID70301 0.020 in.
4 Piece
$14.02
heavy duty round wide rim design - hydroponics heavy duty round wide rim design - hydroponics
aquaponics slotted mesh pot
5 pack of 2 inch net pots cups
$7.95
Spray Nozzle Sprinkler Head
Nebula Irrigation System Sprinkler
10pc Nozzle
$20.00
High quality DC5V USB Water Pump
Fountain Water Pump Brushless Water Pump
$22.80
Hydrofarm
Plantit Clay Pebbles 10 Liters
GMC10L
$16.36
We want some air, moisture, warmth and light right now.
Germinate Seeds & Place in starter cubes
When germinating seeds you want to have a clean steril enviroment
CD Case with moisture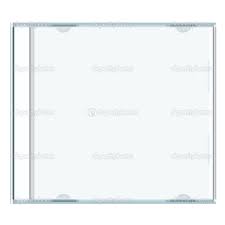 1. A blank empty cd case.
2. A couple paper towels.
3. Glass of water
Remove all items in the cd-case. Place moist paper towel in the cd case. There should be paper towel on top and below the seedlings. In just a day or so replenish the moisture with fresh water droplets and your seeds should germinate.
For the first 30 hrs the seed just wants warmth and does not need light
Grodan
Delta 4 Gro-Block with Hole - Strip of 8
111387
$12.57
Grow Chemicals
One chemical for flowering
One chemical for bloom
Find additional boost chemicals
No Shock
CO2 CarboLoad
Water levels: PH Balance - PH Down
Grow Lights
Halogen Light
Metal Halide
High Pressure Sodium
Mylar Reflective Cover for the walls
Timer for light
GE
24-HOUR MECHANICAL OUTLET TIMER
15076
$8.99
Grow Cycle
Germination Lights: 24/0
Planting in grow medium Lights: 16-18 hrs of light, 6-8 hour of darkness
Bloom Lights: 18/6
Flowering Lights: 12/12
Drying & Curing
Cloning
Grow Tips
Nitrogen High Fertilizer
Low Tempature
Moderate Humidity
Technaflower BC Products
This remarkable 3-part fertilizer is easy to mix and control, with simple instructions printed on every label. Vegetative: Use 2 tsp Boost and 1 tsp Grow per gallon of water. Flowering: Use 1 tsp Boost and 1 tsp Bloom per gallon of water. Best results are obtained if pH is maintained between 5.5 and 6.5.